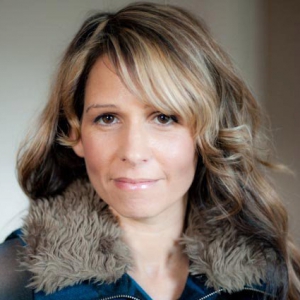 Professor
Jennifer McMillin
Disciplines:
No courses found for current or upcoming semesters
Jenni-Lynn holds a B.A. in Theater from UCLA and an M.F.A from University of San Diego / The Old Globe. The Globe is home to an apprentice program that accepts seven applicants year to train under the countries finest scholars and artists. By way of understudying and performing in two and a half years of Shakespeare plays, the apprentice is taught daily in many different forms how to master and perform heightened language for modern ears.
Jenni-Lynn is a founding member and associate artist of Theatre Mitu, a New York based, movement oriented, Theater Company. She was co-founder and managing director of Renegade Collective, an Old Globe alumni support network. Brick has moved back to California after living in New York City for ten years. She is so very excited about returning to Fullerton College as faculty. FC is where the roots of her theater education began prior to attending UCLA and is where she is determined to channel and build upon the experience she gained while teaching with Theater Mitu at NYU and Cincinnati Conservatory of Music.
Theatrical Credits:
Productions with Theater Mitu: The Apostle Project, Arahisak, But Above All, Miss Julie. Regional credits: Honky Tonk Angels: North Coast Rep, Unbound (The Story of Fanny Kemble): Prospect Theater Co. and Davis McCallum, Sky Girls, Resurrection Blues, Twelfth Night, Antony and Cleopatra, Its All in the timing: The Old Globe. My Fair Lady: Santa Monica Playhouse, Hair:(with the fabulous Gary Krinke): Brea civic Light Opera.
Phone:
Contact Form:
No courses found for current or upcoming semesters