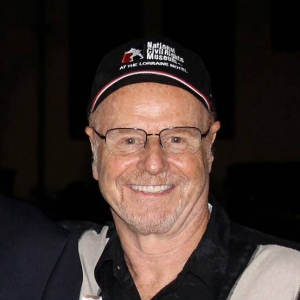 Tom Blank
Professor Emeritus Theatre Arts Department 1980-1994
Titles:



Fullerton College Staff of Distinction


Professor Emeritus, Ohlone College



Tom Blank was one of several theater arts professors who came to Fullerton College in 1980. He had just received his M.F.A. in directing from UCLA and began teaching part-time in the Theater Arts Department at Cypress College when Fullerton College beckoned.


In Blank's eyes, Fullerton College's Theatre Arts program needed to be developed into a conservatory-like experience for its students. Blank, Jensen, Krinke, and others forged that path during the 1980s, adding a variety of classes to the curriculum, including advanced contemporary and classical acting, directing, acting for television, design, and technical coursework.


Numerous specialty programs included Blank's "student matinee classics" program, which paid professional actors to perform with Fullerton College's students on weekday mornings in front of local high-school audiences. The Muckenthaler Theater on the Green program fused professional actors, directors and designers with Fullerton College's best and most talented theater students, offering professional summer stock experience under the guidance of professors. Blank brought in Edward Mast, a professional playwright, to help create and build Fullerton College's annual Playwright's Festival, and with Krinke created the annual High School Theatre Festival, which Blank later said was the most significant program in terms of putting Fullerton College on the map for potential students. By the time Blank left Fullerton College in 1994, many of Fullerton College's theater students already had agents and professional credits and were seeking advanced professional training.


Blank is quick to credit others with the phenomenal successes of the Theatre Arts Department. Professors and administrators helped raise the caliber of Fullerton College's Theatre Arts program from a few random classes to a genuinely creative, dynamic, multidisciplinary nexus of talent, expertise, and guidance that turned its students into professionals in the world of performing arts.


The Fullerton College students and faculty gave me the standards and principles that helped me build the program at Ohlone College into its success. While comparisons are odious, nothing compares with Fullerton.

We are sorry but professor Blank has retired... If you need to get in contact with them try the departments email address at theatre@fullcoll.edu