---
'Hamlet' One of Many Shakespearean Plays Since '67
—
Fullerton College Hornet
- Debbie Fleig - Monday, October 17th, 1994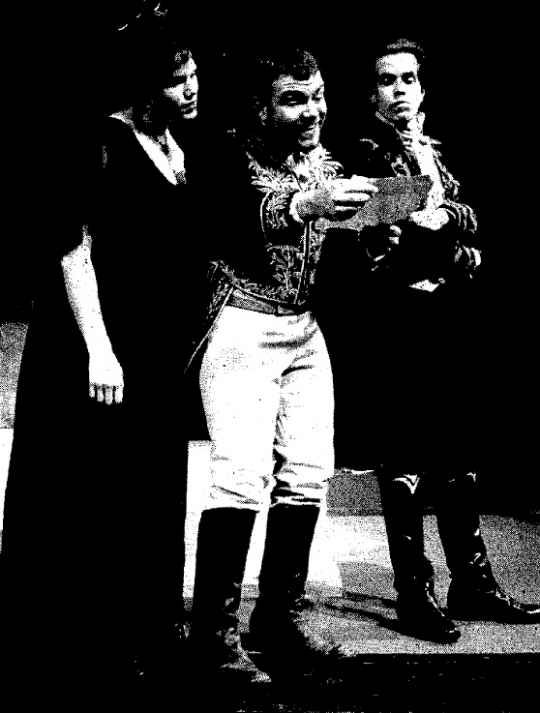 Since 1967, Fullerton College has put on countless plays and musicals, which range from comedy to tragedy. Shakespearean plays have constituted a large part of the plays performed.
This semester's first play, "Hamlet," is one of Shakespeare's greatest accomplishments. "The roles in this play are to kill for," commented theater arts Instructor Bob Jensen.
With the double casting of the character Hamlet, it is a play to be seen.
The theater department is anticipating a great turn out for the play. "We want this play to be a sense of excitement, not a sense of assignment," Jensen said.
Jensen said he doesn't want students there to simply fulfill an assignment; he wants an audience who came to see great work performed.
The hardest task for any actor who performs Shakespeare is to learn the accent. "That is the hardest thing they will do here," Jensen stated. "It takes a lot of study, a lot of hours and a lot of classical training to get the accent down pat."
Actors helped raise enough money to make the stage and costumes look exceptional.
"This is a medium priced show," said Jensen, adding the cost of production is not too much for people to complain about the cost and it's not too little of an amount for people to think why couldn't they do more.
"It's been a wonderful experience to work with so many talented people on stage and backstage," stated Hamlet actress and theater major Kelly Fullerton. "It's so exciting to see the written word come to life."