---
'Cider' expected to pull heartstrings
—
Fullerton College Hornet
- Rober Rosala Jr - Wednesday, April 27th, 2005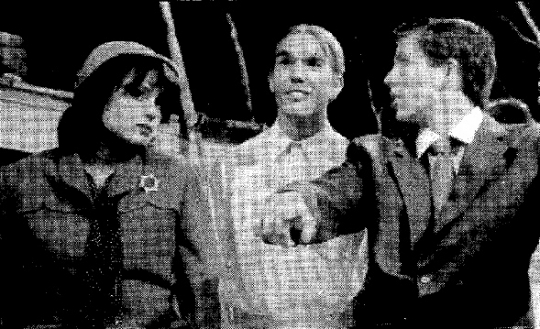 Life, unquestionably is known for giving people difficult predicaments from time to time, where an individual must learn to break the monotony and find a way to find that inner strength.
Fullerton College's Theatre Arts Department will raise some eyebrows and pull a few heartstrings as they bring to life "The Cider House Rules," opening April 28 at Bronwyn Dodson Theatre.
The adaptation, which is inspired by the beloved hovel by John Irving, will be separated into two parts due to the play's lengthiness. Part One will be shown April 28 and May 5 at 8 p.m.;April 30, May 1 and 2 at 2 p.m.
Meanwhile, Part Two will take place on April29, 30, May 1, 6 and 7 at 8 p.m.
The play, which is set in 1940s Maine, is a 60-year chronological look that displays the circles of ife in a very poignant and heart-warming way.
Following the life of orphan Homer Wells, the plot centers on this orphan who is raised by Larch, the orphanage's doctor who, inadvertently, teaches Homer about medicine and the consequences of making wrong choices.
While most children love to live life without any set limitations, Homer, oddly, is a boy who wants rules to live by, which is an aspect Larch could not supply him with.
As Larch ages, he wants Homer to take over as the orphanage's doctor.
"Cider" then divulges into a perplexed drama about the need for a young adult Homer to stay close to his roots while trying to deal with his constant yearning for independence.
This universal drama is a story that an individual at any age can relate to, as it speaks about the prominence of love in one's life and the· choices that one must ultimately make.
Fullertorn College Alumni Andrea Morgan makes her feature directorial debut with "Cider."
Garnering her Master of Fine Arts in Theatre from the University of Delaware, Morgan is a professional actor and speech coach who is artistic director and founder of the Constant Theatre Company.