---
New actors unearthed
—
Fullerton College Hornet
- Mark Flelscher - Friday, December 4th, 1987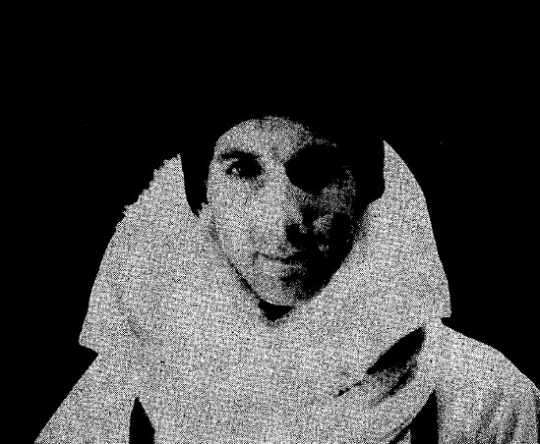 The strength of a man's courage lies in his heart, not in his accomplishments.
Seventy-six years ago in the winter of 1911 one man led his team on a remarkable race to the bottom of the earth, the unconquered south pole.They lost the race, however, and never returned.
This adventure is the historical background of Ted Tally's play Terra Nova, which opens in Fullerton College's studio theatre on December 3.
Scott's dream and unrelenting drive in the face of death are what legends are made of and next month it will be the challenge of two men, 'Tim Lawson and Don Mercer, to use their artistic talents in playing the role of Robert Falcon Scott.
There being two casts to this production, each cast will bring something unique and different to their roles. However, Mercer and Lawson are as different as their roles are similar, and both men look to each other for insight into their character.
Lawson's story is a drama in.itself. Working for Nordstrom's advertising, Lawson had never taken an acting class in his life before auditioning for Terra Nova, and had never come close to performing on stage.
"I felt very out of place at auditions," he said. One wonders why a man in his early thirties would suddenly decide to audition for a community college production; and why Terra Nova?
Twelve years ago Lawson saw a production of Terra Nova at Los Angeles' Mark Taper forum and was "awestruck" by it. Lawson was so taken by the play that he dreamed of one day starring in it.
When Lawson found out that Fullerton College was holding open auditions for Terra Nova, he jumped at the chance. "I wanted to make someone else feel what I had felt from the play," Lawson said. Also, Lawson said, he didn't want.to turn fifty and say he'd never done anything. Lawson sat in on the auditions the first night and came back the second night after some urging by director Bob Jensen.
Through the first few weeks of rehearsal Lawson was a man high on a new life. He couldn't sleep on weekends because lie couldn't wait to get back to rehearsal. He has since come a bit more down to earth, but many, cast members say. they still, love his fresh, slightly naive perspective on the whole theatre experience. Of acting, Lawson said, "I love it I learn something; new everyday" -
Lawson said he is always desperately wanting to prove himself as an actor to his fellow cast members who boast over 80 credits among them. One cast member said, however, that "(Lawson) definitely earned his part. Bob (Director Jensen) cast him because he's good and he competed .with a lot of experienced people (audition) night.."
Among those with whom Lawson competed the night of auditions was Don Mercer;or whom Lawson said he holds a great deal of success. In, fact, Mercer said that one evening before rehearsal Lawson asked him, "Could I borrow your voice for just this one night?"
Mercer is a veteran of the FC Theatre Arts department. Included in his list of credits are Jesus Christ Supertar,. The importance of Being Ernest, Mister Roberts and Marat/Sade Mercer has worked for the Orange County acting group KOBRE Theatre Works, and over the past year has performed in a total of 13 shows.
Originally Mercer has planned to be a business accountant, but at 21 locked his desires on the theatre. At age 23, Mercer has grown as an. actor, yet he professes that he is a "somewhat experienced actor with a :hell of a lot.more to learn.
Like Lawson, Mercer is not one to let an opportunity pass him by. "I will not live a life of regrets," he has said.
As much as Lawson admirers Mercer for his training in the theatre, there is something Mercer values in Lawson that goes beyond any training: "Tim (Lawson) has something that I desperately want a tap on ..and that's his inner:security with life, the life experience that only comes with age. This role scares me to death. Here I am at 23 playing a man who's in his forties. He's married; he has children...How do you portray that?," Mercer said.
The challenge.to both actors is to bring to the character of Scott the qualities that made the man Scott the hero he is today. Those qualities included courage and discipline; they, were tested every day until the day when Scott and his expedition perished.
Both Lawson and Mercer possess these qualities: Lawson is taki, perhaps not the risk of a lifetime, but one that He'll remember for the rest of his life-as a dream. come true. And Mercer has brought his discipline and beliefs into a role that he has found to be one of his greatest challenges.