---
'Summer and Smoke' on Stage Tonight
—
Fullerton College Hornet
- Nancy Neil - Friday, January 16th, 1970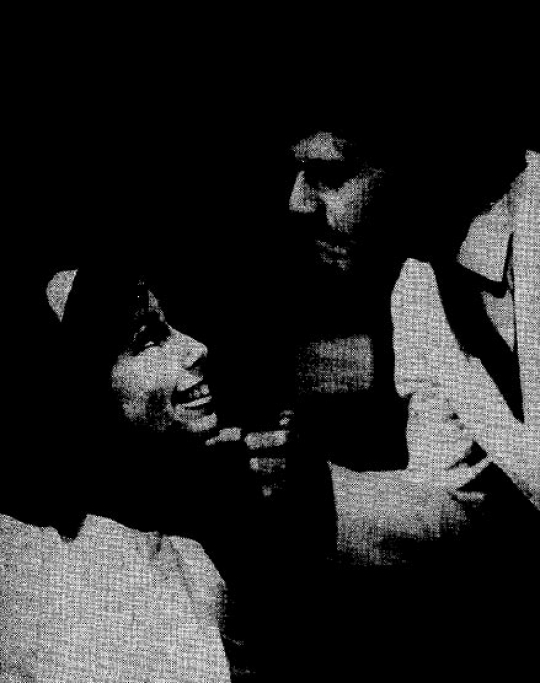 "This is one of the best all round casts it has been my pleasure to direct in college," said Mr. George Archambeault, production director, when talking about the cast of "Summer and Smoke."
"Every student in the cast, the technical students running the show, and all concerned have unified it into making this what I think will be a theatrically unique Junior College experience," said Mr. Archambeault.
"Summer and Smoke" will run three more days, Jan. 15, 16, and 17, at 8 p.m. in the campus theatre.Ticket prices are adults, $1.50 and students 75 cents. FJC students holding student discount
cards will be entitled to one complimentary ticket.
Costumes for the play were designed from sketches done by Carol Barnett, costume mistress. The costumes are in the turn of the century, pre-war design. All dresses worn in the play are floor length. The materials bought in Los Angeles for the costumes include crape lace and velvet. Miss Barnett watched the first two run throughs of the play and talked to the actors to get a feeling for th costume design by studying the character part each actor plays. From Miss Barnett's sketches the costume crew of Kathy Beam, Cliff Senior, Kathy Carter, and Kathleen Melcher, work for weeks sewing, altering, and fitting the costumes to the actors for the Jan. 13 opening.
Set design for the production was done by the theatre crafts 21 class and special effects and light design is handled by Stephen Woody. Mr. Todd Glenn is the faculty production member in charge of technical direction and makeup.
The plot centers on Alma, a somewhat puritanical Southern girl, and an unpuritanical young doctor. Each is basically attracted to the other, but because of their divergent attitudes toward life, over the course of the years they are driven away from the other. The struggle is Alma's trying to resolve the conflict between her love for the doctor and her inability to express her love.
Tennessee Williams wrote "Summer and Smoke" in 1948, and it was first presented at the Music Box Theatre, New York City, on Oct. 6, 1948 by producer Margo Jones.
Tennessee Williams won Pulizer prizes for 'A Streetcar Named Desire" in 1948, and "Cat on a Hot Tin Roof" in 1955. He also won the New York Drama Critics' circle awards for these plays and for "The Glass Menagerie" in 1944. Williams received his first recognition in 1940 when the Theatre Guild produced his "Battle of Angels."
"Williams presents all this richness through superb characters Not often does the actor find a play presenting characters so rich and so challenging. Even small parts are rewarding to the young actor. As a vehicle for teaching acting procedures to students in character development, Williams' plays are excellent. His sensitive and penetrating revelation of man's psychological and philosophical conflicts brought about by our modern society are most rewarding" said Mr. Archambeault.