---
Buchwald Play Opens; To Run Next Week
—
Fullerton College Hornet
- Staff Writer - Friday, November 3rd, 1972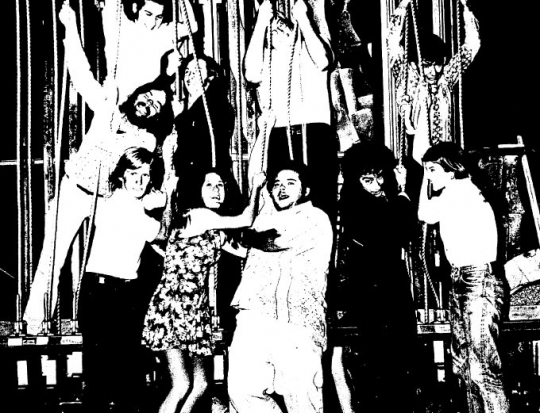 "Sheep on the Runway," Theatre Arts Department's production witich opened last night, continues its run at 8 tonight through Sunday and next weekend in the Campus 'Theatre.
The play promises to be a memorable one. Written by noted satire columnist Art Buchwald and directed by George D. Archambeault, the production combines political, diplomatic, social and moral intrigue with exciting and comical results. in a Himalayan country setting, an establishments columnist reports red subversion has filled the little country. His actions create a hurricane of confusion. From that explosion, the country tries to remove the shrapnel and settle back down to normal.
The director, Archambeault, came to Fuller'on College after twelve years of teaching drama at Fullerton High School. He earned his BA in music at San Francisco State College and received his MA from the drama department of USC. He has performed as a professional actor n summer stock companies, Hollywood films, and television.
The cast consists of: Constance Graffis, Claude Yarborough, Steve Eide, Leonard Hoogenstyn, all from Fullerton. From Anaheim are: Loren Hudson, Gary Walsh, Craig Esail, Georgine Eacobellis, and from Brea: Scott Faris.