---
Delightful Homicide
—
Fullerton College Hornet
- Mike Padgett - Friday, May 16th, 1980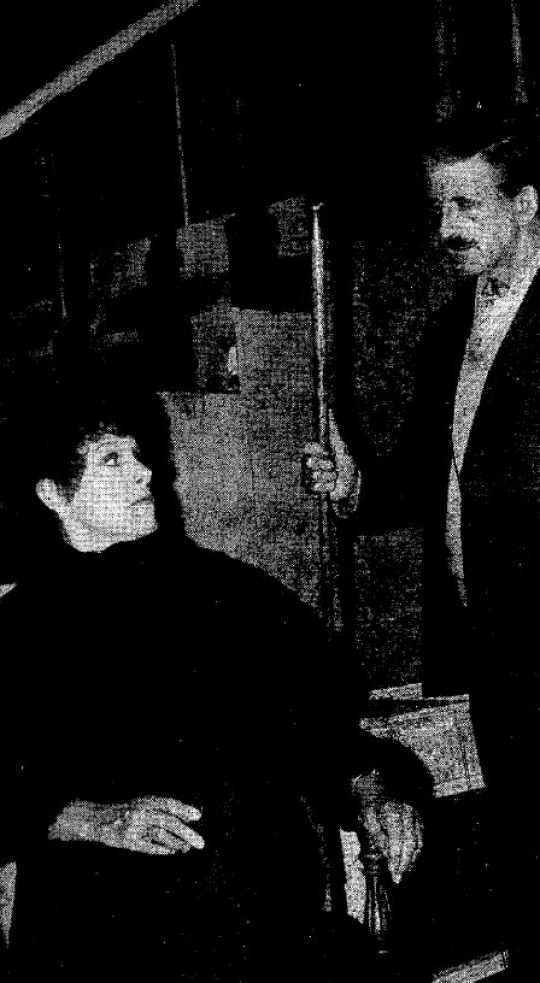 Recently, students have had the opportunity to see a niumbcr of people murdered within the space of two hours right here on the Fullerton College campus.
No, the "Freeway Killer" has not struck at FC. It's the FC Theater Art's production of ''Ten Little Indians."
The play, written by the late mystery writer Agatha Christie, is based on her book of the same title.Two movies have been made of the work-the excellent "And Then There Were None," made in the '40s, and the more recent and less excellent "Ten-Little Indians."
In the play, eight guests wtih suspicious pasts are invited for a weekend at an old mansion by the sea. There, a recording is played accusing them all of being responsible in some way for various deaths. Afterward, they mysteriously begin to die, one by one. For each death, one ceramic decorative Indian is broken by some unseen person.
In this production, the cast, for the most part, gave an enjoyable performance. Anthony Marston, played by Craig G. Smith, is an enthusiastic and funny character who has a particular fondness for the word "wizard," which he uses to describe just about everything.
The two protaganists, if they can he called that, (are they really responsible for those deaths?), are Philip Lombard and Vera Claythorne (John D. Cruz and Lezlie Booth). They are slowly drawn to each other, although the relationship is not built up that well Lombard is the dashing and humorous hero-type and Claythorne a beautiful and cool secretary.
There are some weak spots, however. Rogers, the butler, played by Paul D. Cote, seems to show no grief when his wife is killed. Dr.
Armstrong (Richard Miller), the nervous type, overplays his part, his hysterical character causing almost as hysterical laughter from some of the audience. General Mackenzie (Sam Campbell) slips from total awareness to almost psychotic senility instantly And Justice Wargrave, played by Barbara T. Pierce, gives a very wooden and somewhat boring performance in an important role. This part seemed to be miscast; a middle aged woman judge is not as convincing as the kindly old man who was the judge in "And Then There Were None."
The set is fantastic, the dimly lit parlor room adding mood to the mystery. For the most part, the play is a fast-moving and enjoyable performance. All in all, it's a nice way to see a number of people die.