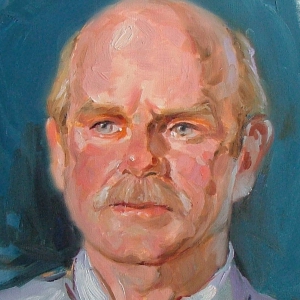 Robert Jensen
Professor Emeritus Theatre Arts Department and Dean Emeritus Fine Arts Division
Awards and Honors:



Lifetime Achievement Award, Orange County Weekly (1999)


Excellence in Theatre Education, Kennedy Center/American College Theatre Festival (1997)


Innovations in General Education: The Nautilus Project, National Council of Instructional Administrators (2001)


Special Achievement: the Fullerton College Theatre Festival, awarded by the California Educational Theatre Association (2004)


Fullerton College Administrator of the Year (2011)


James Young Fullerton Legends Award for contributions to the Arts in Fullerton (2011) first honoree


Above and Beyond Award, North Orange County Community College District (2015)


Bob Jensen retired from Fullerton College in June 2015 after 35 years of service. He taught in the Theatre Department from 1980-2005, when he became Dean of Fine Arts, a position he held until his retirement.
Bob is currently serving as a consultant to Arts organizations and non-profit organizations, and he is working on several faith based initiatives locally and overseas. He can still be reached at his Fullerton College email address at rjensen@fullcoll.edu.
During his tenure at Fullerton College, Bob enjoyed working with a very diverse collection of colleagues and students, sharing in their highly creative work, and promoting their work and the development of their careers.
In the Theatre Department, Bob distinguished himself as an award-winning director, designer, and instructor. During those twenty five years in Theatre Arts he played a variety of roles as a set and lighting designer, technical director, playwright, director, managing director, and department chair. Bob also served as the director of the Fullerton College High School Theatre Festival, the Managing Director of the Playwrights Festival and the Directors Festival, and for four years as one of the leaders of the Fullerton College Theatre on the Green program at the Muckenthaler Cultural Arts Center.
During his deanship the Art and Music Departments grew to be the largest in enrollment among all community colleges in California, 12 new Career Technical Education certificates were created, the transition from analogue to digital technology in Art, Music, and Theatre was accomplished, and a new training program with Disneyland was established.
Bob's largest project was his five years of work on the Fullerton College Centennial, during which time he coordinated 35 events and over 30 projects.
We are sorry but professor Jensen has retired... If you need to get in contact with them try the departments email address at theatre@fullcoll.edu