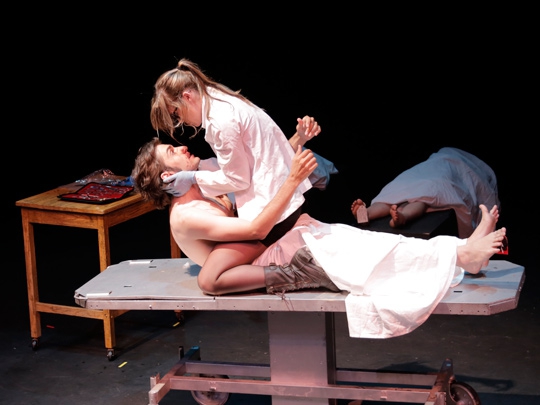 Directors Festival
With an emphasis on providing directing opportunities for our students, alumni, and staff, The Resident Theatre Company's Directors Festival continues the Theatre Arts Department's promise to provide all who are interested the opportunity to participate in the creation of live theatre. Professionals, amateurs, mentors and students are all welcome to this experimental forum for directors.
The guidelines are simple-a project must be no longer than 50 minutes, it must be able to be set-up and taken down in less than ten minutes, and it must utilize only one lighting special. The rest is up to the ingenuity, resourcefulness, and imagination of the director and his/her collaborators. A distinguished panel of critics and theatre professionals adjudicates projects. The artistic directors, considering the input from the critics, choose the projects to go on to Best of the Fest, which follows on the Saturday night of Festival week.
Participation Requirements:
All directors, actors, and those providing technical support such as stage mangers, must register either for THEA 177 F, THEA 235 F, or THEA 277 F for 2 Units of credit.
Next Occurrence of this series:
Sorry no occurrences scheduled... Please contact Candice Clasby or check back again soon