---
Actor speaks about challenge
—
Fullerton College Hornet
- Amanda Glover - Wednesday, October 13th, 1999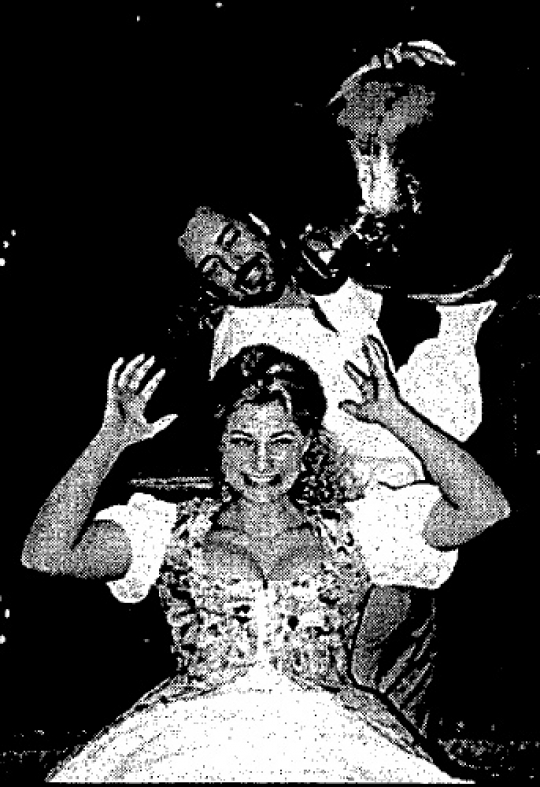 "I like the challenge of Shakespeare and had a difficult time turning down Shakespearean roles," said Brian Kojac, a Fullerton College alumnus who will step onto the familiar Campus Theatre Stage again, guest acting as Benedick in the upcoming production "Much Ado About Nothing."
At this day and age, it's hard to make Shakespearean plays humorous to the present generation. According to Kojak, this play was hilarious in the time it was written.
Shakespeare's amusing plays at one time carried an irresistible content as far as humor and entertainment were concerned.
Due to the generation lapse, extreme dialectical changes and the birth of new comical views, the amount of laughter is suppressed.
It is difficult for modern-day audiences to catch all the humor of Shakespeare, according to.Kojac, if certain words are missed then the entire joke remains lost.
In order for the humor to be catchy and understandable, Kojac works to "manipulate the line, playing a little bit broader in the comedy to get the humor across."
Kojac plays Benedick, who in Kojac's words would be labeled as a "bachelor and wise-cracker who thinks marriage is a weakness."
A portion of the play contains a "clever ruse," says Kojac, to get two characters together. This couple struggles to find the love when others in the play have love slapping them in the face.
This show contains a "bunch of misrepresentations, lies and deceit," along with "people operating under false assumptions," explains Kojak.
Pleased to be working in this comfortable setting, Kojac says FC's "college productions are top notch, its a fun atmosphere to work in."
Also playing various roles in other Shakespearean plays, Kojak played Treanio in "Taming of the Shrew" at FC in 1984. He also was in plays, such a "Mid-Summer Nights Dream" and "Julius Caesar."