---
'Ooh! Rockme, Amadeus'
—
Fullerton College Hornet
- Rachel Hurst - Friday, October 16th, 1987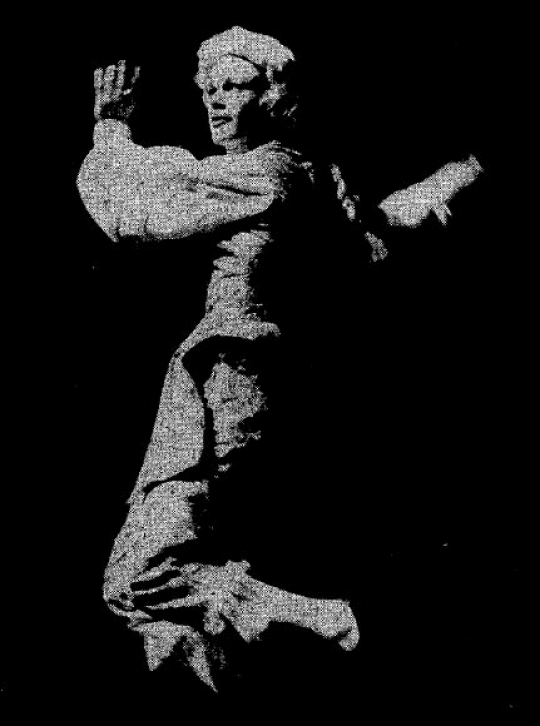 Friday night, students and visitors were treated to the amazing rendition of Amadeus as performed by the Fullerton College Theatre Department.
The play, starring Paul Little as Salieri and Andrew Lowery as Amadeus, gripped the audience from start to finish, making one's emotions vary from giddiness.to sorrow while entrapping their attention and arousing much curiosity as to the direction in which the play would go.
Amadeus opens to Salieri being surrounded by unknown figures which 'torment him With the knowledge that he was Amadeus' assassin.
From this catching beginning, the play only gets better, making us realize the jealousy and religious zeal which drove Salieri to destroy the creative genius that was Wolfgang Amadeus Mozart.
The cast of the play was magnificent, not only the leads, which include Kimber Jerrils as Mozart's wife, but the supporting characters which painted a believable image of what it is to be restricted by a monarchy
Not only was the audience pleased by the performance, but the cast itself was equally satisfied with the production.
"I couldn't be happier if I was doing this play on Broadway," said Tony Feraro, a member of the cast.
"I am- really glad to have the opportunity to, do it (Amadeus)," said Lowery,:who will also be the Assistant Director of the next, play FC does, which will be Terra Nova.
Many cast -members were not.only pleased at how the performance turned out, but were excited 'by the opportunity to sharpen their various skills.
"This is an opportunity to enhance, one's 'view-of-the-theatre," said Jerrils.
"This has.been a great experience for me. Gary, Krinke'is an outstanding director who really understands the concept of theatre and the emotions of people," said Feraro, "FC's theatre department. s really an incredible learning institution."