---
'Little Mary' Opens New Studio Theater
—
Fullerton College Hornet
- Staff Writer - Saturday, October 21st, 1967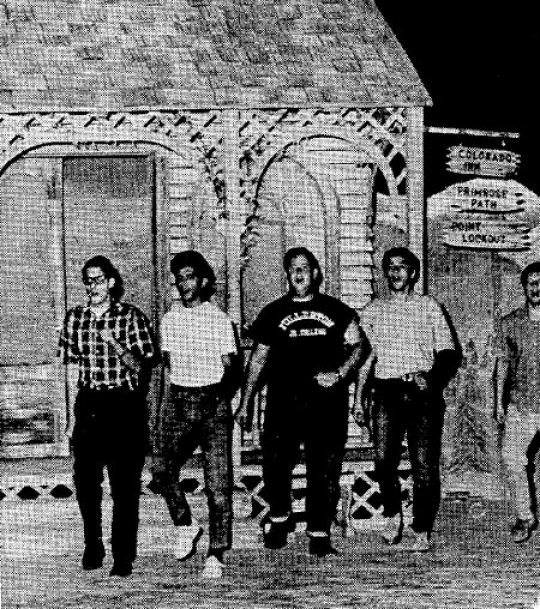 The Theatre Arts Department will present its first 1966 Fall production, "Little Mary Sunshine,"at 8 p.m., Oct. 26, 27, 28, and 29.It will be presented in the new Studio Theater.
The cast of characters includes Little Mary, played by Diana Gaya Liekhus; Captain Big Jim of the Rangers, played by Jim Burton; Chief Brown Bear, Jerry Sy; Corporal Billy Jester, Bob Capps; Mme. Ernestine Von Liebedich, Karen Riegle; Nancy Twinkle, Kathleen Butler; Fleet Foot, Glen Sanders; Yellow Feather, Steve Woody; and General Oscar Fairfax, Charles Fisher.
Playing the parts of the Forest Rangers are Larry Wiemer, Fred Torres, Ron Urban, Robert Blessas, Al Garcia, Glenn Lamb, Ron Welch, and Jim Shirley.The Young Ladies from Eastchester Finishing School are: Diane LeMunyon, Diane Schoner, Jan Harvey, Linda Schoner, Gloria Bartholomow, Paula Duffus, Mary Ann Kluthe, and Yvonne Padilla.
Tickets are available at the Deans' office, Theatre Arts Department office, and extended day office.All tickets for students and faculty are complementary.