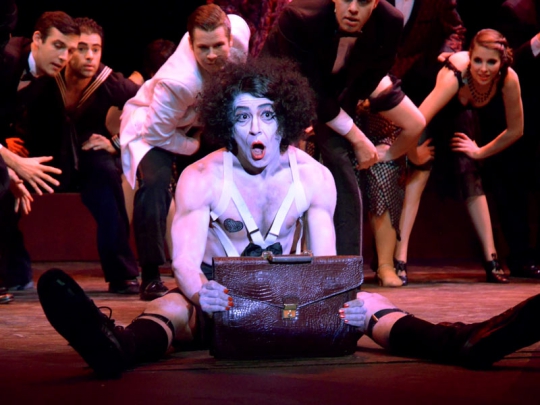 Spring Musical
Directly tied to our outstanding musical theatre program each spring the Theatre Arts Department produces a major musical theatre production in the Campus Theatre.
Participation Requirements:
Open by audition or given technical assignments. Each must enroll in THEA 178 F Beginning Musical Theatre Production. Students who have completed THEA 134 F must enroll in THEA 278 F Intermediate Musical Theatre Production. Those who wish to participate in a technical capacity would need to enroll in a stage crew class determined per production.
Next Occurrence of this series:
A Chorus Line
January 27th, 2020 - March 22nd, 2020
Campus Theatre
Musical
Spring Musical Series